PopuPiano Indiegogo Campaign Page 220821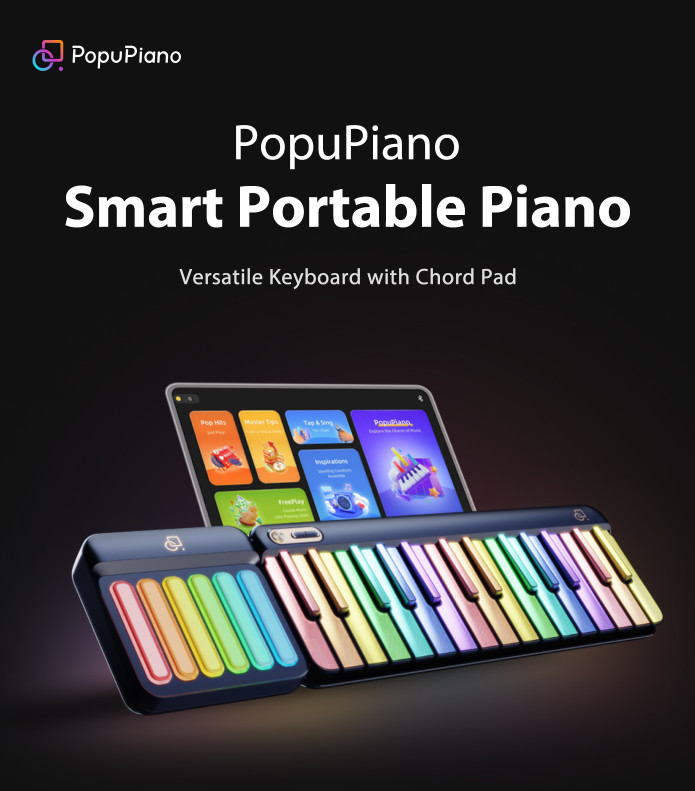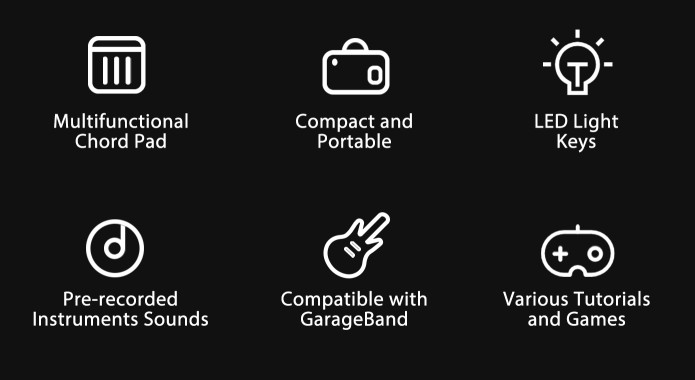 Take the fast lane to music mastery with PopuPiano – the all-in-one keyboard that will glow-up
your skills, your studio, and every note you play.
PopuPiano packs melody, chords, and rhythm into a smart LED Keyboard and a powerful Chord
Pad that takes you from novice player to pro track maker using a fresh approach to learning. Come
level up your musical journey with PopuPiano.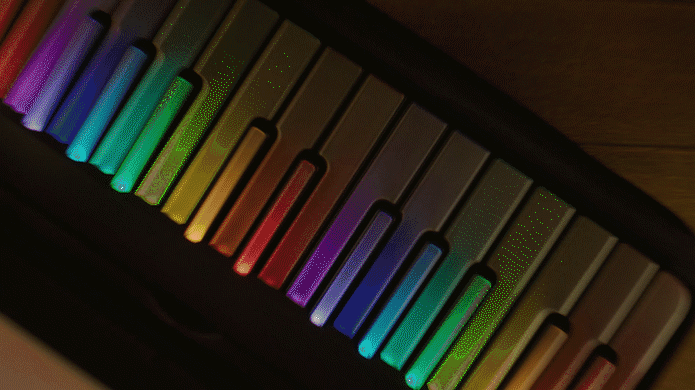 Come and check out the review video from YouTuber@Expresión Musical TV, @The Groovy Guitar
Dude. You'll be amazed by the PopuPiano's amazing chords and smart features! Feel free to check
out more reviews about PopuPiano at the bottom of the campaign page.


Are you a fan of music? Do you find learning traditional piano hard to start, especially learning how
to read musical notation? Do you wish to have a piano that you can play anytime anywhere? Do
you want a more affordable piano to start your music journey?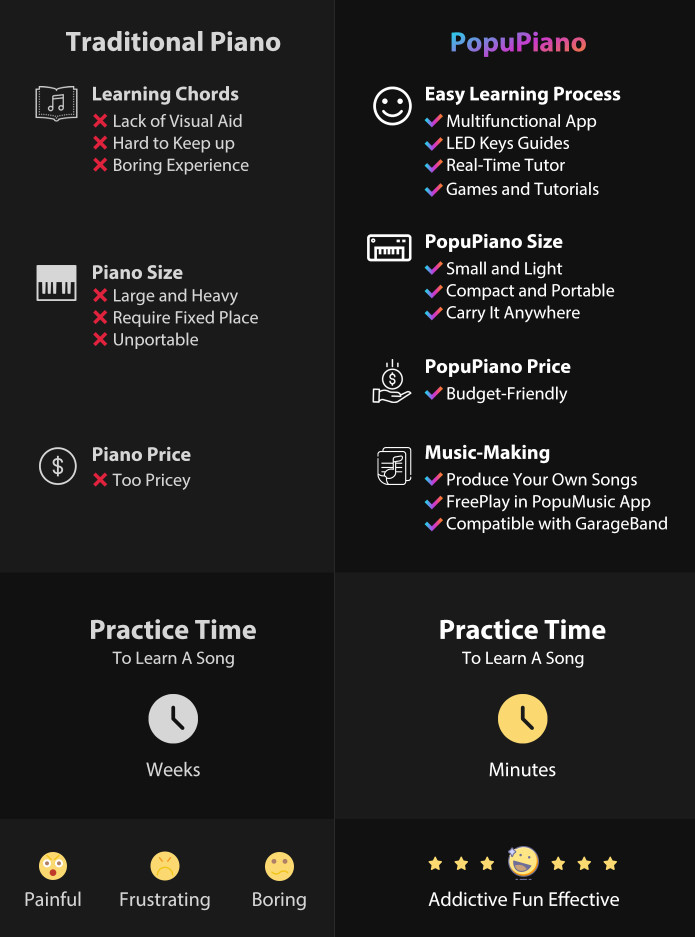 If so, PopuPiano Smart Portable Piano can meet all your needs. The era of the traditional piano is
changing, and now, it is time to embrace smart keyboards. PopuPiano provides you with a fast
lane to music learning and piano playing.

A Chord Pad that lets you play 100+ chords and instruments in a tap. A smart LED keyboard that
makes learning chords and playing your favorite songs a breeze.
PopuPiano brings them together for the first time ever, for a piano that's as powerful for learners
as it is for pros.

LED light keys would light up as interactive fingering guides and get you on the fast lane of
learning the keyboard.